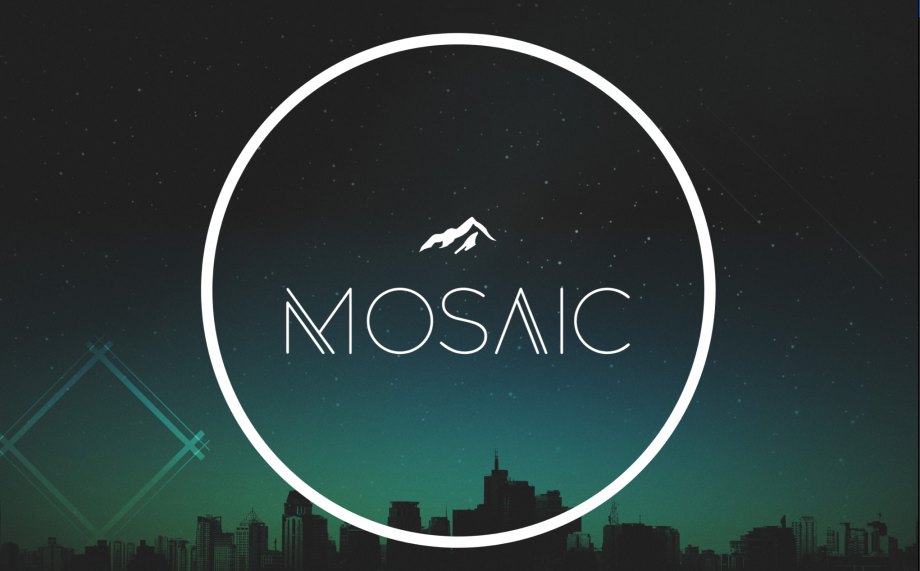 What Is MOSAIC?
Mosaic exists to help students find and follow Jesus. We seek to provide a safe and fun environment for Middle School and High School students to discover the grace and purpose found in Jesus, and to grow in relationship with Him and with each other.
When Is MOSAIC?
Mosaic meets onWednesday nights from 7:00 pm - 8:20 pm in the Upper Building.
- Students can be dropped off beginning at 6:55 (doors are not open until then)
- Students can be picked up between 8:20-8:30
(we ask students to leave by 8:30 so we can reset the room for Sunday Services)
Current Series :
Why Do You Believe That?
What To Expect at MOSAIC...
When you show up for MOSAIC, you can expect to find a loud, high energy environment. We typically spend the first part of the night hanging out, playing games, and getting to know one another better. We'll spend some time worshipping God in song, hearing his word through teaching, and talking about what it all means for our life in small groups. Our aim is to encourage you, challenge you to ask the big questions in your faith, and find the answers in Jesus.

We have a market where students can purchase snacks & drinks which supports our youth ministry and students engaging in mission trips!
Where can I get more information?
If you want more details and updates about what we are talking about, event details etc -
- You can 'like' our facebook & instagram pages @mosaicsfwc where we share event details and updates along with information on our currernt teaching series!
OR
Contact Pastor Joel Heiser
E:joel@suncrestworship.com
P:509.466.6330 ext.4

Event permission slip / waiver: (Click this link:
EVENT PERMISSION SLIP
)