REGISTRATION INFORMATION
Junior High Camp (completed grades 6-8)
- Dates: July 8-12 (Sunday - Thursday)
- Cost: $250 (before June 14) / $275 (until cutoff on July 3)
**Registration is now closed for Junior High Camp**

Drop Off: At the church - 1:00pm on Sunday, July 8th
Pick Up: At the church - Noon on Thursday, July 12th
High School Camp (completed grades 9-12)
- Dates: July 16-20 (Monday - Friday)
- Cost: $250 (before June 21) / $275 (until cutoff on July 11)
- Click HERE to register for High School Camp
If that link doesn't work, please follow these steps:
Select the group: Suncrest Family Worship Center

Enter the passcode: join2018
Drop Off: At the church - 1:00pm on Monday, July 16th
Pick Up: At the church - Noon on Friday, July 20th

PLEASE REMEMBER:
1) A student is not registered until:
- Their parent has completed the 2018 Summer Camp Camper Waiver & Consent Forms by an online signature
- Payment has been submitted to the church by the appropriate deadline
2) Space is limited and is dependent upon the number of adult cabin staff attending from our church. You may be placed on a waiting list.
3) Our deadlines above are earlier than the deadlines you will find on the registration website. This is because we need to:
A) Submit one check for all students by the deadlines to receive those prices and
B) Ensure we have enough adult volunteers for the number of students attending.
REGISTRATION TUTORIAL VIDEO
GENERAL INFORMATION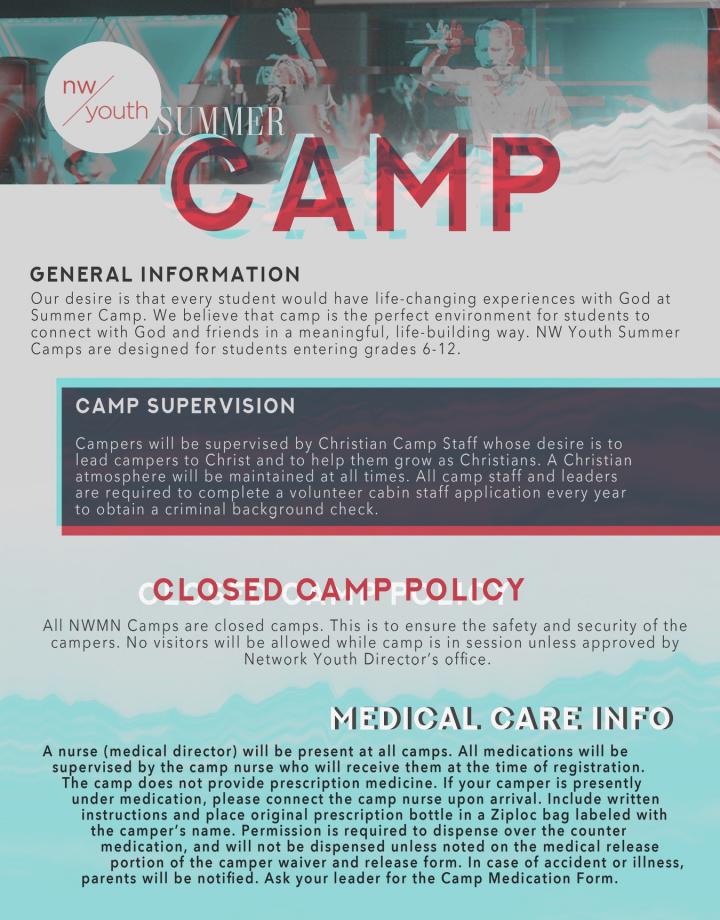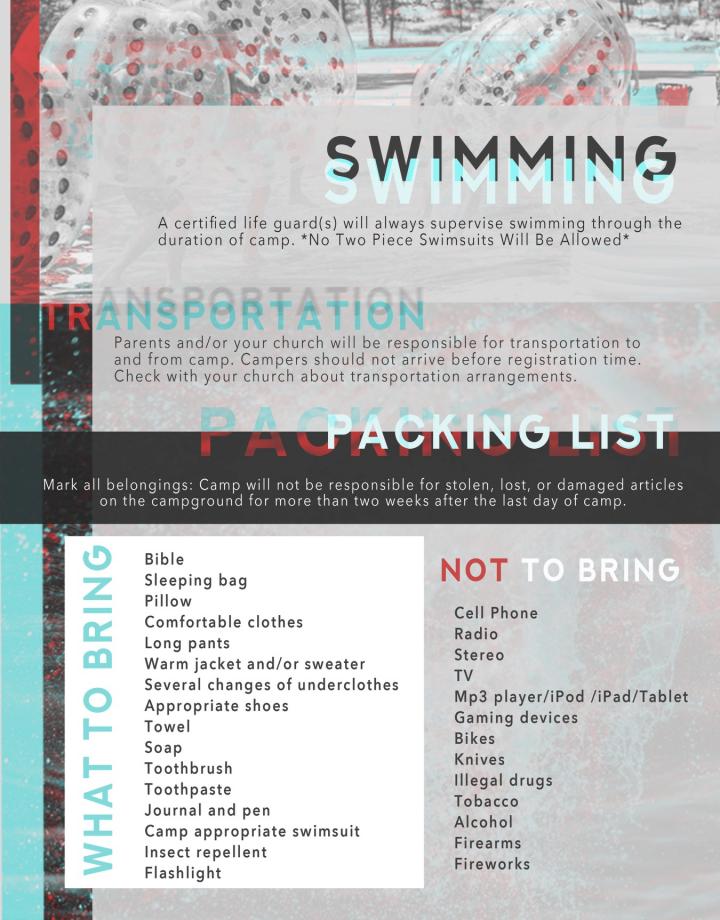 Questions
: Contact Pastor Steve Patient
Email: stevenpatient@gmail.com
Phone: 466-6330